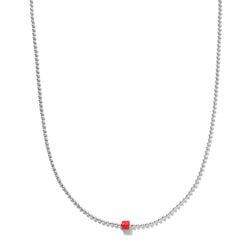 Sterling Silver Ball Chain Necklace
Necklace measures 24 inches in length with a red Masai bead with classic sterling ball chain connector- Perfect for our coin pendants.
Available in .925 sterling silver.
Customer Reviews
Love it
I love this chain. It's minimal, but I love the bead for a bit of pop.
Just what I wanted
A simple, strong and classic chain.